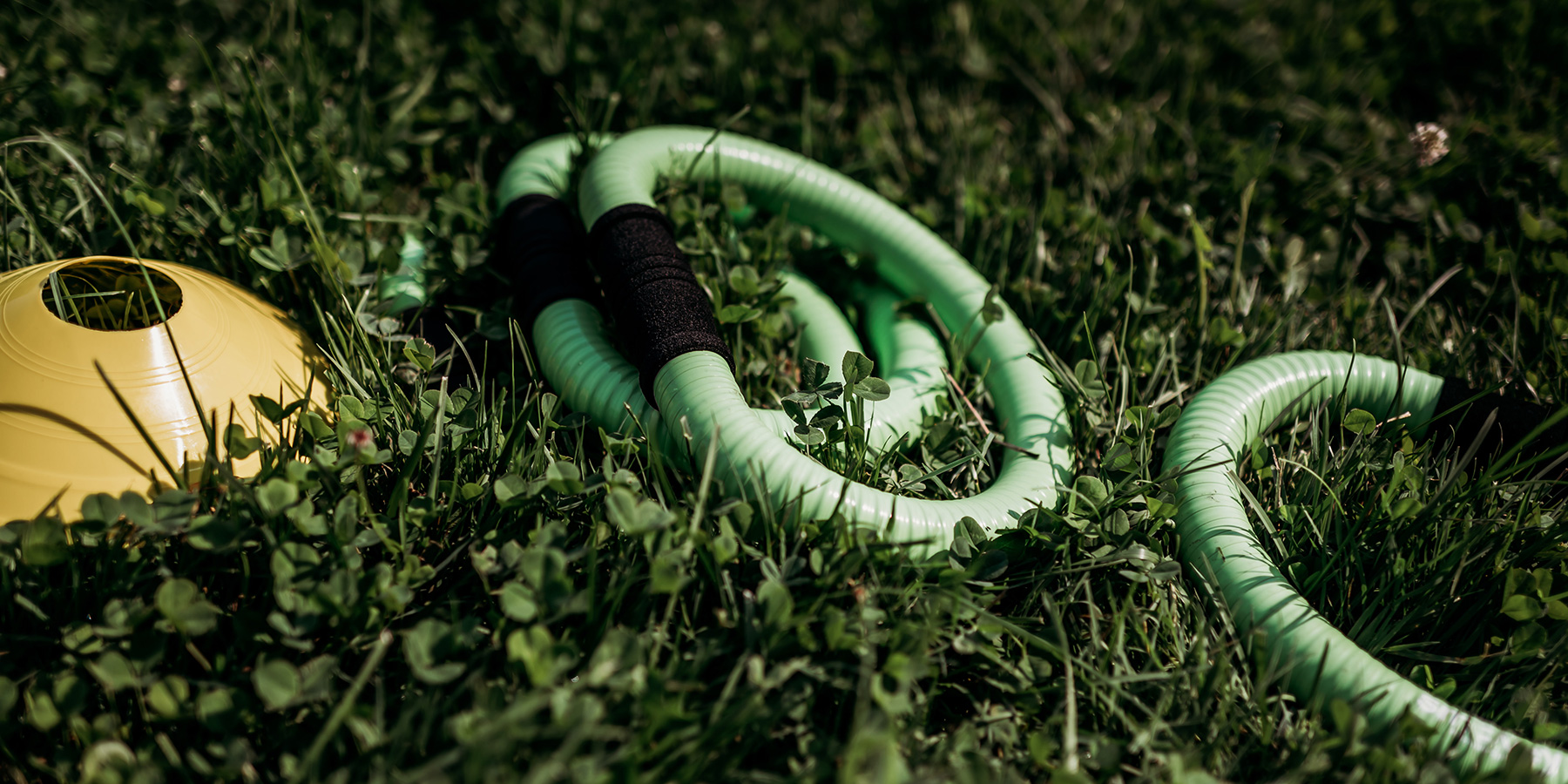 Smovey rings.
What is a smovey ring?
These rings are a dynamic fitness tool which help Parkinson's symptoms.
The vibroswing system was developed by Johann "Salzhans" Salzwimmer. Mr. Salzwimmer was diagnosed with Parkinson's Disease in the 1996 after a trip to Canada helicopter skiing. His condition deteriorated rapidly after this diagnosis and he struggled to do daily tasks such as holding spoons or forks. He never lost hope and continued to work on his movements to try to improve his function again. He was an avid tennis player and skier and wanted to continue to do these sports. While practicing tennis he noticed how well he was able to move particularly after practicing his tennis serves. He was so taken with the improvement; he took to keeping a tennis racket with him. With trial and error, he developed the Smovey system.
The original design was made up of hose pipes with steel balls in them within the frame of a tennis racket.  However, it was the vibrations which started to make a difference to Mr. Salzhans. He eventually developed the current Smovey rings or vibroswing system. He has been making and distributing these since 2006.
He continues to stay true to his mantra:
"the power of fluid movement- and the strength of natural rest"
Mr. Salzhans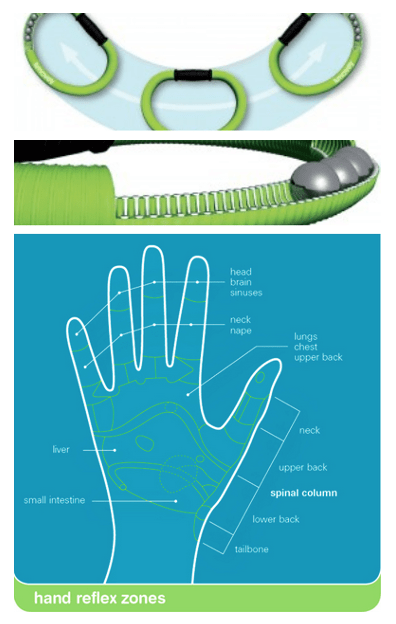 Smovey Journey
During the pandemic of 2020 I needed something to help my clients while being in lockdown.  I switched my in-person group classes to virtual classes and had these regularly twice a week. After 6 months of doing virtual classes, I needed to increase the challenge for everyone attending my classes so started researching other types of exercises which have proven researched techniques. I found the smovey rings and the rest is history.  These rings help with all aspects of movement and are an enjoyable form of exercise. They add a greater challenge to the exercises and have improved everyone's arm swing and posture.  Benefits of the rings include;
The rings are weighted which help improve bone density
The bright green colour gives you visual feedback
The noise of the balls in the tubes give you auditory feedback
The rhythm of the swing rings can improve your ability to maintain a certain pace
They encourage natural arm swing
They can also help to reduce tension with gentle massage when rolled over your skin
They are easy to use and comfort to hold in your hands
They improve arm function through constant movement and strengthening
My clients all love the rings and have found benefits to include arms swinging when walking, increasing range to reach overhead, decreased shoulder pain and improved posture.
These are a fabulous addition to any home program! Contact us for more details and you will not be disappointed by them.